Skip Bin Hire Kingston - Your Waste Removal Solution
Fast and Reliable Skip Bin Hire Around Kingston
Get A Bin offers same-day service skip bin hire near Kingston quickly, reliably and affordably. We are highly experienced with skip hire around Kingston and help you at very competitive pricing. We can assist with renovating or landscape clean-ups and larger construction jobs if you are starting a home project that needs waste bin services. We have multiple bin sizes to suit your every need. Let Get A Bin be your choice for bin hire in Kingston.
---
Bin Hire Services
Whatever your waste needs are, we're here to help. You can hire our skip bins on a daily, weekly or monthly basis with our easy and simple booking system. We have multiple bin sizes depending on your project size, and our team can give experienced assistance should you be uncertain about the correct skip for your project. We accept most residential and commercial waste products that include the following:
Domestic waste generated from ordinary daily use or combustible materials generated on residential or similar properties.
Organic landscape waste from gardening or landscaping projects at residential, business or industrial premises, including pruning, brush, leaves, grass and garden material. This waste can also include land clearing debris such as shrubs, tree branches and non-toxic soil.
Concrete waste free from metals or other materials, and solid waste generated during construction, remodelling or repairs and renovations to pavements, houses and commercial buildings.
However, we do not accept any contaminated or toxic soil waste or asbestos. Our hook bins allow for easy access to most building sites with convenient and safe placement of the skips.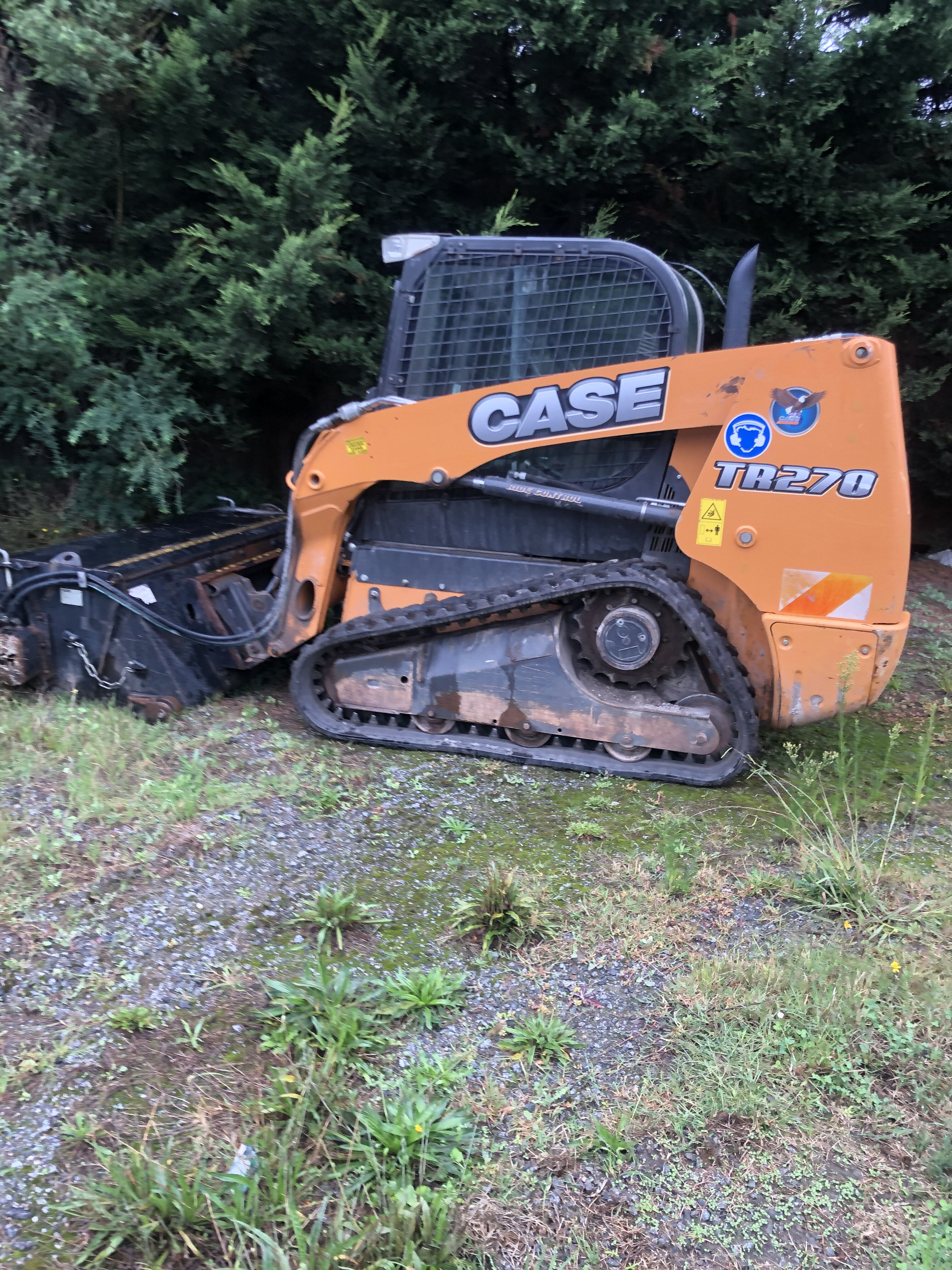 ---
---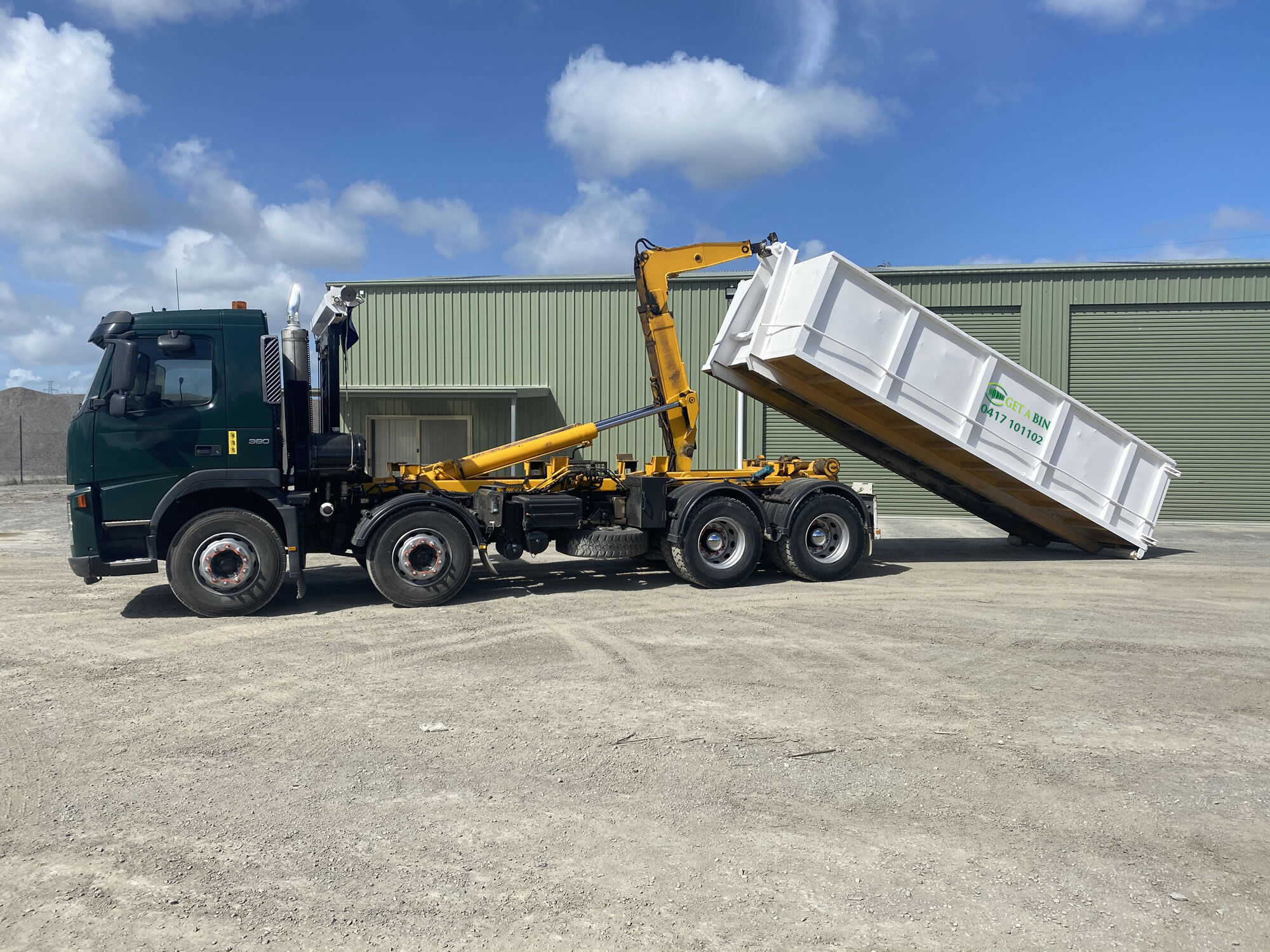 ---
Site Clean-up
Get A Bin has the experience and equipment to assist you with any building site clean-ups. A decent clean-up is needed to remove all the junk and rubbish left behind after a construction job. We have worked on various building sites, as follows:
Domestic construction sites
Commercial sites
Pre-construction clean-up
We are happy to consult on rubbish removals after construction, as well as pre-construction clean-ups. Our walk-in hook bin sizes range from 6 cubic metres to 31 cubic metres, with negotiable pricing depending on the project at hand.
Let Get A Bin assist you in implementing a waste management program at your business premises to manage your waste from origin to disposal. Let us collect, transport, treat and dispose of your trash and monitor and regulate the waste management process for you.
Let's Bin It
Whatever your bin hire needs in Kingston are, there is no job too big or small for Get A Bin. Contact us today for professional advice and assistance with caring customer service. We are within easy and reliable access to much of Melbourne's south and south-east for reliable waste management service based in Cranbourne.